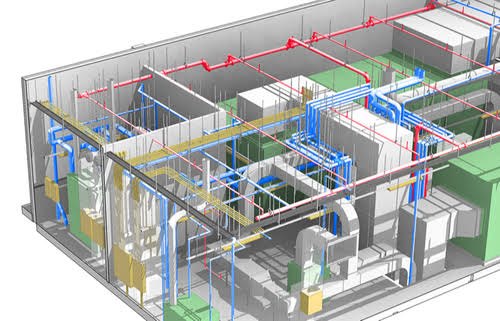 The currculum is designed to fulfil the demands of professionals with backgrounds in mechanical and electrical engineering. Its academic framework provides learners with the methodologies, tools, and competences required to become a BIM MEP Engineer.
It is dedicated to the professional needs of people who are presently engaged or hope to be hired in the sectors of Design Engineering and Construction. After successfully completing the course, participants will be able to use BIM software tools to mimic the design and construction processes.
BIM Ready MEP Course
| Batch Start's On | Course Duration | Format |
| --- | --- | --- |
| Every Monday | 45 Days. | online/offline |
Curriculum

Session 01

Building Information Modeling (BIM) is an acronym that stands for Building Information Modeling. Production of shop drawings, spool rawings, and building drawings with precise detailing

Session 02

Basics of H.VAC- Heating Ventilation and Air \sconditioning design and comprehensive 3D modelling of Isall the HVAC service components with the modelling of \sall the equipments in HVAC plant room in the Ishighest LOD with accurate support and fabrication Isdetails.

Session 03

Basics of Plumbing - Drainage and water supply design, as well as comprehensive 3D modellingof all plumbing parts, as well as modelling of all plant room equipment in the highest LOD with the right support and fabrication specifications

Session 04

Basics of Fire Fighting services design and comprehensive 3D modelling of all Fire Fighting components in a building such as sprinklers, hydrants, hose cabinets, Plpes and their connections, and the modelling of all equipments in the plant room at the highest LOD with accurate support and fabrication details.

Session 05

This strong and adaptable medium provides unique methods for reating moditying collaborating. procuring, and presenting completely coordinated project design information. This programme builds on the skills and competencies acquired in the BIM/CAD architecture module, allowing you to create, alter, and improve detailed designs utlising BIM as the primary design/development platform.

Session 06

Introduction to 4D, 5D, and 6D modelling and applications using visual programming

Session 07

Using collaborative software for planning and scheduling Live project interactions on projects based in the United States of America.

Session 08

Based on the evolution of subjects studied, a student will be assigned a complex worldwide project to work on on their own during the course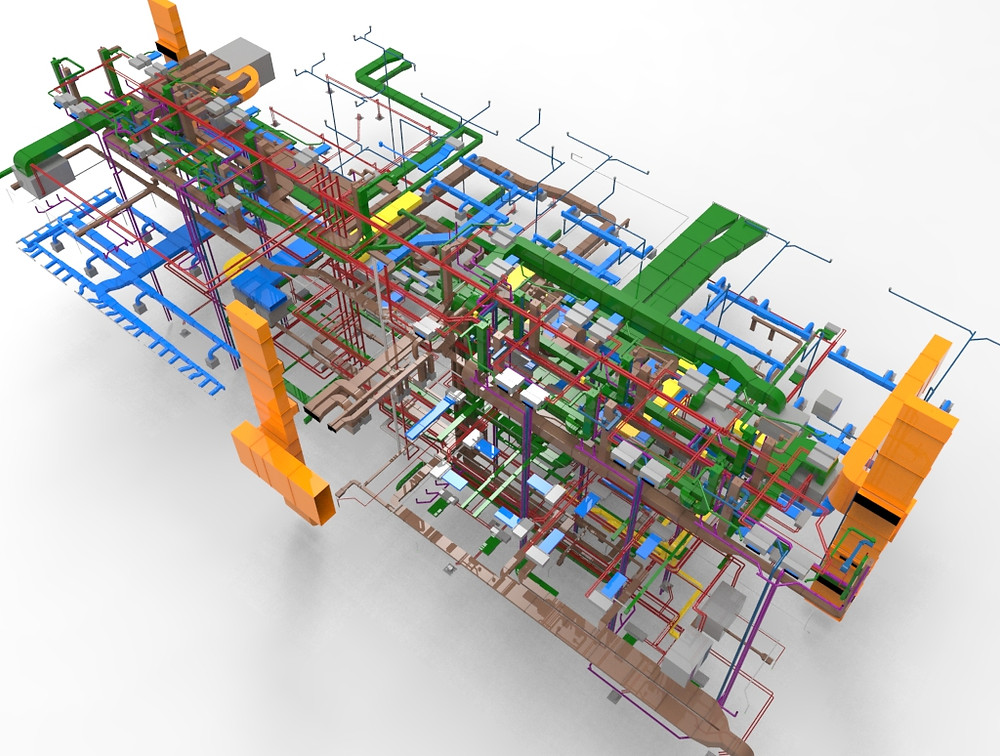 Lifetime access to which has class presentations, quizzes, installation guide & class recordings.
Lifetime access to our 24x7 online support team who will resolve all your technical queries.
Successful completion of the final project will get you certified as a BIM Ready MEP Course
Access to the global community forum for all our users that further facilitates learning through peer interaction and knowledge
Instructor
Nitheesh Kumar Reddy C
Sr.Architect
Winner Design Solutions LLP's Founder and CEO, Nitheesh Reddy, has over 6 years of expertise in the AEC business. He has worked on a number of projects, including BIAL and SCR. He also worked on BIM, structural, interior, and transportation design technology. only 5 small workspace interiors around the world and we are among them! Feeling so powerful to break the boundaries and build new design.
One of my friend recommended Winner Design Solutions LLP.I have joined for Architectural Interior Design combo courses . Teaching is good , individual attention is given . This is one of best career building platform where they teach everything work and company requirements related , placement assistance is also provided. Best Choice to Enhance your skills in a right way. Bangalore Best Training Institute for your Bright Future. I would recommend Winner Design Solutions for Everyone.
★★★★★
Vishwanath Raju
- Junior Archietect
I am Marudu from GRTIE college, Tamil Nadu, I found this institute through google, and I have done my revit , sketchup , v- ray, Enscape courses with good knowledge by friendly teaching environment here. Best Place to Learn Designing courses to the Professional Level with 100% Placement Assistance.
★★★★★
Marudu pandi
- Civil Engineer
I wholeheartedly endorse Winner Design Solutions. He is a highly competent specialist in the subject; he is gentle with kids and understands the learning process well. He speaks in a clear and succinct manner that is simple to follow and comprehend. As a nonnative English speaker, I couldn't be happier with the time and attention I received, as well as the clear, eloquent, and focused teaching.
★★★★★
Prakash D
- Junior Archietect
Reviews
BIM Ready MEP Course Faq
How long is the duration of the 'BIM Ready (MEP)' online classes?
The certification classes are conducted for forty five days.
What is the mode of learning in the 'BIM Ready (MEP)' online certification classes?
The students will learn through the live online sessions and the practical exercises.
Which online platform offers the 'BIM Ready (MEP)' certification?
The course is provided by the Winner Design Solutions Institute
When can I start the 'BIM Ready (MEP)' online course?
You can register for the course and start the course right away.
When will I get the certificate for the 'BIM Ready (MEP)' training??
You can get the certificate after completing the course study.