Professional AutoCAD Course for Civil Graduates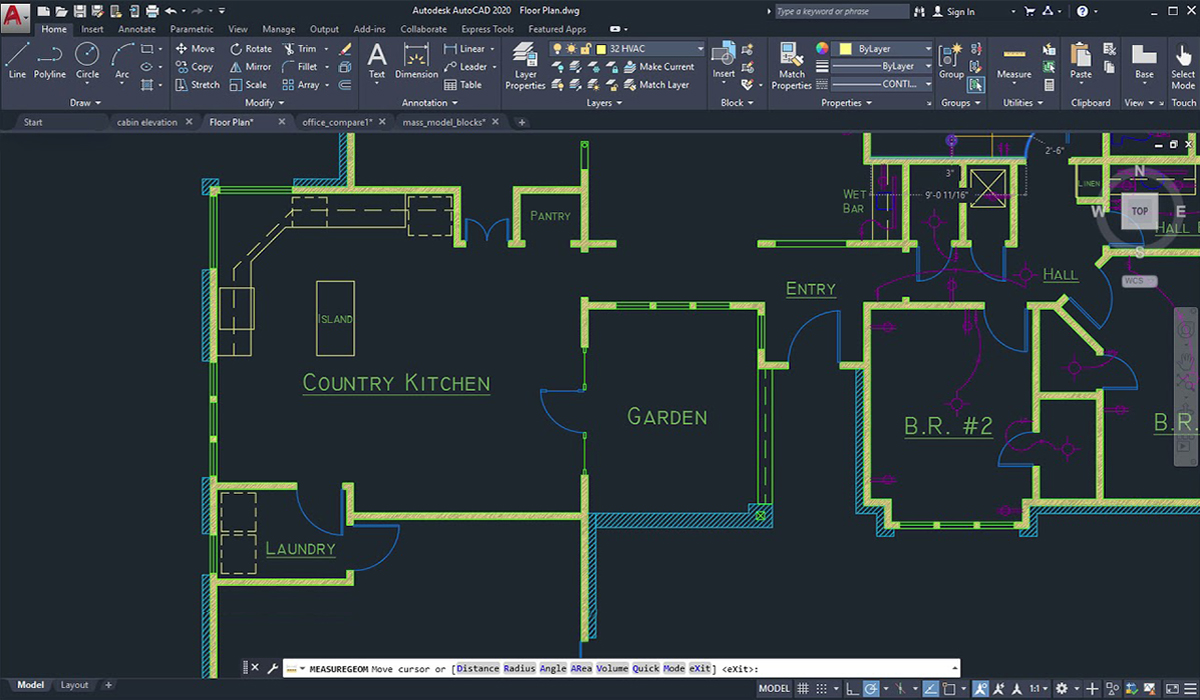 Civil CAD learning is an essential requirement for large construction companies as well as businesses that have Computer Aided Design (CAD) software for development of civil designs and plans. CAD course is by far the right way for any student to maximize productivity and prove their potential in the shortest time frame. The course of Civil CADD at CADD Centre includes worthwhile assistance on structural design, land survey & transportation design, and building design. AutoCAD and AutoCAD Architecture are highly powerful design and documentation software solution that supports Building Information Modeling workflows. The application can be used in almost any civil engineering field to design and give details to any structural design.
Professional AutoCAD Course for Civil Graduates
| Batch Start's On | Course Duration | Format |
| --- | --- | --- |
| Every Monday | 80 hrs. | online/offline |
Curriculum

Session 01

Introduction to Engineering Drawings
Projections (First &Third angle)
Views (orthographic, Isometric & Perspective)
Introduction to Auto CAD
History
Exploring GUI
Workspaces
Co-ordinate systems

Session 02

File Management - New, Open, Save, Save as, Close, Exit, Quit
Basic Drawing: Line, Circle
Function Keys

Session 03

Orthographic Views
Drawing Tools: Arc, Ellipse, Polygon, Rectangle, Multiline, Pline, Xline
Modify Tools: Erase, oops, Undo, Redo, Explode, Move, Copy, Rotate, Mirror, Array, Scale, Trim, Extend, Chamfer, Fillet, Mline, Mlstyle

Session 04

Display Control: Zoom, Pan, Redraw, Regen
Object Properties: Color, Linetype, Ltscale, Lineweight, Properties, Matchprop

Session 05

Annotation Tools: Text, Style, Mtext, Table
Hatching utilities: Hatch, Hatchedit

Session 06

Isometric View Drawings
Perspective View Drawings: One Point & Tow Point

Session 07

Dimension - Linear, Aligned, Radius, Diameter, Center Mark, Angle, Arc length, Continues, Baseline, Dimension Style, Leader, Qleader
Layer Management- Adding / Removing Layers, Layer Status, New Property Filter, New Group Filter, Layer Status Manager, Plot Control

Session 08

Block Creation, Insert, Attribute (Attdef, Eattedit, Attext)
OLE- InsertOBJ
Introduction to plotting, Layout, Mview, Page setup, Plot
Project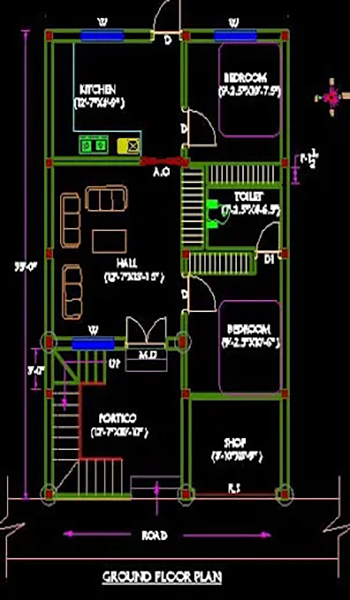 Lifetime access to which has class presentations, quizzes, installation guide & class recordings.
Lifetime access to our 24x7 online support team who will resolve all your technical queries.
Successful completion of the final project will get you certified as a Professional in AutoCAD Software
Access to the global community forum for all our users that further facilitates learning through peer interaction and knowledge
Instructor
Nitheesh Kumar Reddy C
Sr.Architect
Winner Design Solutions LLP's Founder and CEO, Nitheesh Reddy, has over 6 years of expertise in the AEC business. He has worked on a number of projects, including BIAL and SCR. He also worked on BIM, structural, interior, and transportation design technology. only 5 small workspace interiors around the world and we are among them! Feeling so powerful to break the boundaries and build new design.
One of my friend recommended Winner Design Solutions LLP.I have joined for Architectural Interior Design combo courses . Teaching is good , individual attention is given . This is one of best career building platform where they teach everything work and company requirements related , placement assistance is also provided. Best Choice to Enhance your skills in a right way. Bangalore Best Training Institute for your Bright Future. I would recommend Winner Design Solutions for Everyone.
★★★★★
Vishwanath Raju
- Junior Archietect
I am Marudu from GRTIE college, Tamil Nadu, I found this institute through google, and I have done my revit , sketchup , v- ray, Enscape courses with good knowledge by friendly teaching environment here. Best Place to Learn Designing courses to the Professional Level with 100% Placement Assistance.
★★★★★
Marudu pandi
- Civil Engineer
I wholeheartedly endorse Winner Design Solutions. He is a highly competent specialist in the subject; he is gentle with kids and understands the learning process well. He speaks in a clear and succinct manner that is simple to follow and comprehend. As a nonnative English speaker, I couldn't be happier with the time and attention I received, as well as the clear, eloquent, and focused teaching.
★★★★★
Prakash D
- Junior Archietect
Reviews
Advanced Skecthup Course for Architecture Course Certification
What is Professional AutoCAD Course for Civil Engineering?
The AutoCAD Civil 3D training course is designed for those who have a background of surveyors and civil engineering. The dynamic design functionality of the software permits rapid development of alternatives via model-based design tools.
Why should I learn Professional AutoCAD Course for Civil Engineering?
Are you a Civil engineer with design tool skills and confused about which design tool to create high-quality plans? AutoCAD is a must for all civil engineers, as it is a basic design tool used extensively.
Technical knowledge, skills and tools contribute to great designs of engineering elements. From structures to machines and materials, it is important to rightly choose the best design tool to achieve your specifications. As we know, there are several engineering design tools available like AutoCAD, Revit and Staad Pro. It is up to you to find the right computer design tool. However, AutoCAD is best used for detailing structural drawings.
What is the Average Salary of Professional AutoCAD Course for Civil Engineering?
Average salary of an employee who knows AutoCAD Civil 3D is ₹21.9lakhs.