Interior Designing Using AutoCAD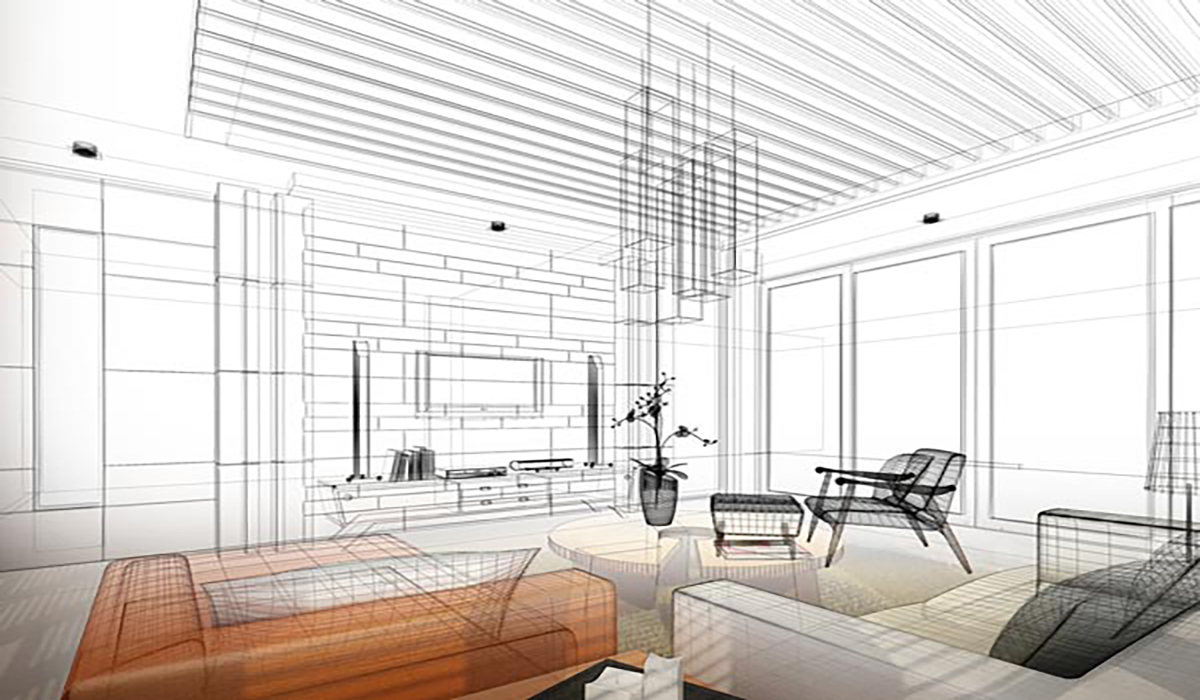 The emphasis of this AutoCAD for Interior Design course is on simple descriptions and directions, allowing the non-technical, creative, visual learning Interior Design student to swiftly overcome their phobia of producing designs on a computer. The emphasis is only on the usage of AutoCAD in the Interior Design industry, rather than just architectural drawings.
This lesson has been proved in the business, and relevant interior design homework tasks are offered. After finishing this course, the student will be able to use AutoCAD to generate all of their 2-D Interior Design work.
Interior Designing Using AutoCAD
| Batch Start's On | Course Duration | Format |
| --- | --- | --- |
| Every Monday | 80 hrs. | online/offline |
Curriculum

Session 01

Introduction to Engineering Drawings
Getting Start with AutoCAD
Setting-up and Intro to Using AutoCAD Units
Commands – Set 1: Drawing Construction – Getting

Session 02

Hotel Suite Project – Tutorial 1
Create the basic shell of the suite
Commands – Set 2: Working with Your Drawing

Session 03

Hotel Suite Project – Tutorial 2
Create the Bathroom Walls
Create the Closet Walls
Create the Doors and Windows

Session 04

Commands – Set 3: Laying-out Your Drawing for Printing
Hotel Suite Project – Tutorial 3
Create a Layout for Plotting

Session 05

Commands – Set 4: Re-using and Organizing Your Drawing
Hotel Suite Project – Tutorial 4 Placing Furniture/Fixtures on the Floor Plan
Adding Blocks to the Drawing
Adding Blocks to the Bedroom
Adding Blocks to the Bathroom
Adding Blocks to the Living Room
Creating Layers

Session 06

Commands – Set 5: Annotating Your Drawing
Adding Text
Creating Dimensions
Adding Callouts and Leaders

Session 07

Hotel Suite Project – Tutorial 5
Create an Elevation View, Adding Blocks to the Drawing, Adding Blocks to the Bedroom Elevation, Layout the Drawing, Annotating the Drawing
Commands – Set 6: Creating and Editing Schedules
Commands – Set 7: Creating Curves and 2D Rendering
Miscellaneous – Techniques, Commands, and Options

Session 08

Project 1 - TV Unit Design
Project 2 - Kitchen Modelling Design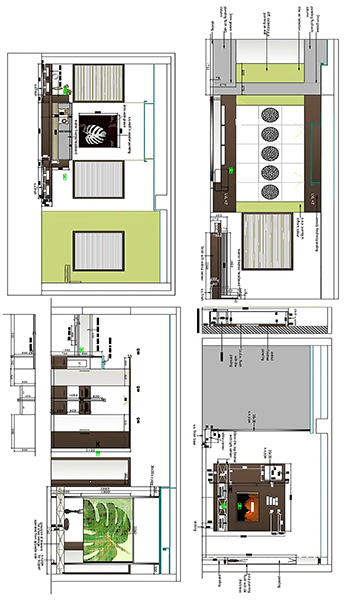 Lifetime access to which has class presentations, quizzes, installation guide & class recordings.
Lifetime access to our 24x7 online support team who will resolve all your technical queries.
Successful completion of the final project will get you certified as a Interior Designing Using AutoCAD
Access to the global community forum for all our users that further facilitates learning through peer interaction and knowledge
Instructor
Nitheesh Kumar Reddy C
Sr.Architect
Winner Design Solutions LLP's Founder and CEO, Nitheesh Reddy, has over 6 years of expertise in the AEC business. He has worked on a number of projects, including BIAL and SCR. He also worked on BIM, structural, interior, and transportation design technology. only 5 small workspace interiors around the world and we are among them! Feeling so powerful to break the boundaries and build new design.
One of my friend recommended Winner Design Solutions LLP.I have joined for Architectural Interior Design combo courses . Teaching is good , individual attention is given . This is one of best career building platform where they teach everything work and company requirements related , placement assistance is also provided. Best Choice to Enhance your skills in a right way. Bangalore Best Training Institute for your Bright Future. I would recommend Winner Design Solutions for Everyone.
★★★★★
Vishwanath Raju
- Junior Archietect
I am Marudu from GRTIE college, Tamil Nadu, I found this institute through google, and I have done my revit , sketchup , v- ray, Enscape courses with good knowledge by friendly teaching environment here. Best Place to Learn Designing courses to the Professional Level with 100% Placement Assistance.
★★★★★
Marudu pandi
- Civil Engineer
I wholeheartedly endorse Winner Design Solutions. He is a highly competent specialist in the subject; he is gentle with kids and understands the learning process well. He speaks in a clear and succinct manner that is simple to follow and comprehend. As a nonnative English speaker, I couldn't be happier with the time and attention I received, as well as the clear, eloquent, and focused teaching.
★★★★★
Prakash D
- Junior Archietect
Reviews
Advanced Skecthup Course for Architecture Course Certification
Why Do Interior Designers Use CAD?
Before we jump into how to actually use AutoCAD, it's helpful to have some understanding of what the software does and why it's popular in the interior design industry.
AutoCAD is a drawing and drafting tool developed and sold by Autodesk that's used by anyone who works with buildings—think architects, engineers, contractors, and interior designers.
The software allows you to create a mockup of any physical space in either a 2D or 3D model much quicker than if you drew them out by hand.
What Programs Do Interior Designers Use?
AutoCAD isn't the only tool that interior designers use for their planning, but it's certainly the industry standard. Wondering how much you can make doing AutoCAD for interior designers? That'll vary based on the depth of your skills, but knowing how to build eye-catching room designs within the program will certainly help you to stand out to prospective and current clients.
What is the Average Salary of Junior Interior Designer for Civil Engineering?
Average salary of an employee who knows Junior Interior Designing is ₹20.00lakhs.