Diploma in Infrastructure Design Course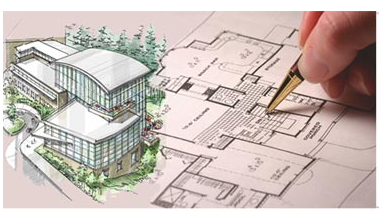 Infrastructure designing is an extension to the traditional civil engineering methods that emphasizes on how different structures behave together as a system and serves the community's needs. Basically, Infrastructure concepts deal with basic engineering details of rail design, road design, bridge design, and drainage design. Primarily the infrastructure designing course at Institute of Industrial Design is dedicated to provide skill training to the students in infrastructure design from conceptualization to construction. Also, it enhances productivity by giving knowledge of the latest technology in BIM (Building Information and Modeling).
Diploma in Infrastructure Design Course
| Batch Start's On | Course Duration | Format |
| --- | --- | --- |
| Every Monday | 90 hrs. | online/offline |
Curriculum

Session 01 - Introduction

Exploring 3D in Autodesk Infraworks

Session 02 - Infraworks Intro

Dash Board
Model Builder
Application Builder
Utility Bar

Session 03 - Building a Model

GIS Data
Surface Layers
Model Explorer
Stack
Arc GIS Connector
Import aerial Photos
Bookmarks
Proposals

Session 04 - Theming Data

Creating a terrain theme
Creating a feature theme

Session 05 - Site Planning

Residential Sub Divisions: Lots
Residential Sub Divisions: Homes
Commercial Parking

Session 06 - Site Grading and Creation

Creating Land areas
Creating Coverage Areas
Creating Buildings
Creating Water Featuress
Creating Walls and Barriers
Trees and Landscaping
Creating City Furniture

Session 07 - Road Design

Planning Roads
Creating Component Roads
Right of Way
Profile and Section Views
Roadside Grading
Sight Distance
Profile optimization
Corridor optimization
Material Quantities
Earthwork Quantities
Intersection Design

Session 08 - Bridge Design

Creating a Bridge
Working With girder Types
Working With Piers
Line girder Analysis and Quantity Reports
Creating Tunnelse

Session 09 - Railways

Session 10 - Utilities

Watersheds
Creating Pipelines and Connectors

Session 11 - Visualization

View Settings
Sun and Sky Setting
Application Options : 3D graphics

Session 12 - COLLABORATION

Watermarks
Create and Share Storyboard
Create Snapshot
Create Share Views
Export to FGDB
Export to Arc GIS online
BIM 360 Sync

Session 13 - CONCLUSION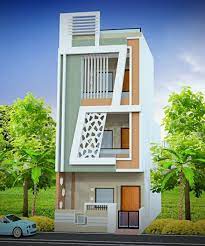 Lifetime access to which has class presentations, quizzes, installation guide & class recordings.
Lifetime access to our 24x7 online support team who will resolve all your technical queries.
Successful completion of the final project will get you certified as a Diploma in Infrastructure Design Course
Access to the global community forum for all our users that further facilitates learning through peer interaction and knowledge
Instructor
Nitheesh Kumar Reddy C
Sr.Architect
Winner Design Solutions LLP's Founder and CEO, Nitheesh Reddy, has over 6 years of expertise in the AEC business. He has worked on a number of projects, including BIAL and SCR. He also worked on BIM, structural, interior, and transportation design technology. only 5 small workspace interiors around the world and we are among them! Feeling so powerful to break the boundaries and build new design.
One of my friend recommended Winner Design Solutions LLP.I have joined for Architectural Interior Design combo courses . Teaching is good , individual attention is given . This is one of best career building platform where they teach everything work and company requirements related , placement assistance is also provided. Best Choice to Enhance your skills in a right way. Bangalore Best Training Institute for your Bright Future. I would recommend Winner Design Solutions for Everyone.
★★★★★
Vishwanath Raju
- Junior Archietect
I am Marudu from GRTIE college, Tamil Nadu, I found this institute through google, and I have done my revit , sketchup , v- ray, Enscape courses with good knowledge by friendly teaching environment here. Best Place to Learn Designing courses to the Professional Level with 100% Placement Assistance.
★★★★★
Marudu pandi
- Civil Engineer
I wholeheartedly endorse Winner Design Solutions. He is a highly competent specialist in the subject; he is gentle with kids and understands the learning process well. He speaks in a clear and succinct manner that is simple to follow and comprehend. As a nonnative English speaker, I couldn't be happier with the time and attention I received, as well as the clear, eloquent, and focused teaching.
★★★★★
Prakash D
- Junior Archietect
Reviews
Diploma in Infrastructure Design Course
Design professionals who want to learn 3D, Architecture students, SketchUp users looking to advance their skill set.
If I have questions during the course how do I reach you?
You can email or call your tutor directly, I (Tammy) am happy to answer any questions. It helps if you attach the file to the email so that we can click around and help you faster.